A little over two weeks ago I finally was able to submit the final chapter for the rough draft of my book. I started the book back in October and it's been a real trip. One thing I have not been able to do during the time I have been writing the book is have a stable full time job. Book writing is a full time job in and of itself, but it sadly doesn't pay super well. One of my goals in the next few months is to line up a job so that I can start digging myself out of the hole I'm in.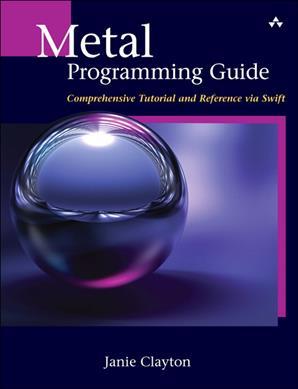 I have two months to line something up. I am going to be speaking at a lot of conferences and doing a lot of traveling over the next two months. If you're interested in seeing me, here are some of your options:
The book is set to release on December 4, 2017. I am working on the sample code that will accompany the book. My focus in writing the book was to provide more conceptual information about how Metal can be used rather than just cataloging the API. One of my frustrations in trying to learn OpenGL was the focus on the API with the assumption that everyone knows what a texture is and what Euler angles are. It is my intention that anyone buying the book use the sample code I am creating as canon since both Metal and Swift change so rapidly. I will maintain it and keep it up to date and I hope to add to it as new features become available.
I feel incredibly lucky to have had a chance to write this book. From the moment Metal was introduced in 2014 I felt like it was my thing. I worried I waited too long to get involved with it, but it seems like it's been rather difficult for people to approach it due to the vast amounts of other concepts one must be familiar with before one can use Metal. I am hoping that this book helps open Metal up to other iOS developers.
I am planning my next steps right now. Beyond just finding a job and getting a paycheck, I have a few goals over the next few years that I would dearly love to fulfill. I will be sure to post more about them when they become more tangible. So far over the last ten years things have simply worked themselves out. I am hoping that this streak continues and that I know my next step when I see it. Until then, I am going to focus on the tasks ahead of me and do my best.